gocek.org's Podroll - Part 1, The Music
©2016, Gary Gocek,
https://gary.gocek.org/
,
@garygocek
,
gary@gocek.org
I'm a podcast hoarder. Here are the music podcasts.
See
gocek.org's Podroll - Part 2, The Talk
.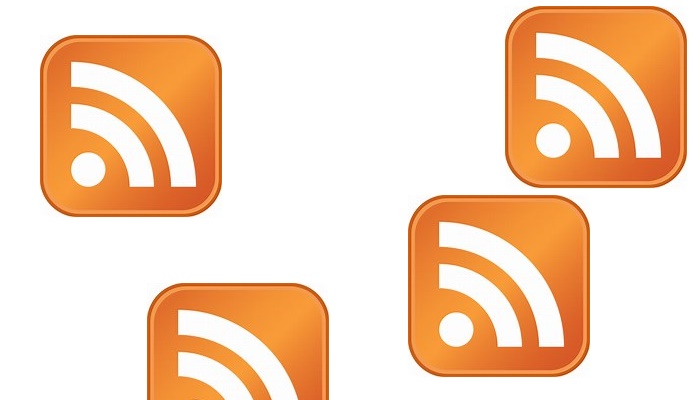 I love to listen. I'd get rid of my TV before getting rid of my radio. In early 2016, after years of paying for radio as a satellite radio subscriber, I began to explore the vast world of podcasts. As I write this, I am still a sat radio subscriber, but that's likely to change when my subscription expires, because podcasts can satisfy my listening needs, in my car and everywhere else, essentially for free. I was once a quality snob who avoided MP3 formatted music. However, the advantage of ripping all my CDs and having my whole audio library available all the time outweighs the slight loss of quality. Throw in podcasts providing practically unlimited amounts of free, regularly updated music, and I can live without some inaudible frequencies.
The Billboard pop music hits we hear on the most popular terrestrial radio stations are well produced, but numbingly formulaic audio pabulum. In fairness, many of the songs are intended for loud nightclubs and not for careful listeners, but still, the music really is crap. Listen to the latest hits on the Weekend Top 20 Countdown. By starting with this awful music from pop culture's biggest stars, you may think all good music has already been recorded, but no! One of my favorite podcasts is Euterpia Radio. The talk between songs is usually in French, but most of the song vocals are in English. The mix includes indie pop with a rock flavor, plus country, folk-rock and Euro-pop. The American (Seattle) version is KEXP's Music that Matters, somewhat more adventurous than Euterpia but maybe a bit too "northwest". For a carefully chosen series of one song per day, listen to the Current Song of the Day. I am still seaerching for a favorite podcast for world music, but I am currently testing Afropop World. I found a great blues podcast, The Roadhouse. trop rock (think Jimmy Buffet) is covered, Trop Rock. Rock (not heavy metal) is covered, High Energy Rock. There are also techno and chill podcasts, often referred to as "house" music, House Music Techno and Dave's Lounge. I also found old-style punk, Old Punk. For a variety of sounds, try NPR's Tiny Desk Concerts.
In order to cancel my subscription to satellite radio, I need to find podcasts for everything I listen to. What will actually happen is that I'll replace some satellite radio content with similar (not exactly the same) content. So it is with oldies (pop) music. Sat radio has the resources to play hits, 24/7, but it's expensive to license that stuff. In any case, I have found a number of oldies podcasts playing a few of the big hits and lots of less popular recordings. Audio quality is hit-or-miss. The goldmine in this category is Breakfast with the Beatles, presumably expensive to license but offered as free downloads. Additional podcasts include Oldies with Donald Roberts McEachern, WMNF Surface Noise (Tampa, FL), Old Time Rock n Roll with Lee Douglas.
XM Satellite Radio used to have two jazz channels, one for "traditional" jazz and the other for modern, fusion-ish jazz. (Arguably, there is another jazz channel for "light", Kenny G-ish music.) But, they combined the two main channels into one (and kept Kenny G), making room for more live sports and Spanish language programming. The resulting jazz channel is, even for non-serious listeners, watered down. I was pleased to find great jazz podcasts including Beyond Jazz and Jazz And Beyond.
Sometimes, you just have to relax. I have not found a podcast featuring the famous vocalists such as Sinatra and Crosby, but one of the coolest places on the internet with the occasional crooner is Cocktail Nation. Listen to big band music via Big Band Bash and Star Spangled Radio. For show tunes, try Broadway Radio. If you can't sleep, try the easy listening music at Elevator Club.
The podcast world provides many examples of ethnic music. The Smithsonian's museums of Asian art provides a fantastic podcast featuring recordings of live performances of Asian and Middle Eastern music. Renovations are underway at the facility, so I am hoping for new recordings soon. Visit Meyer Auditorium concerts. True polka fans know that there are subtle variations in styles around the USA. I have not found a podcast for the northeastern style with which I grew up, but here are midwestern examples include WZIP Akron Polkas, KHB Pittsburgh Polkas and WJYI Milwaukee Polka Parade. There is a lot of Irish/Celtic music on the internet. Two podcasts I download are Marc Gunn's Irish and Celtic Music and TK99 Irish Power Hour (Syracuse, NY).
The birth of a cult podcast: Jack watches a horror movie and likes the excitement. He watches a few dozen more. He attends "cons" (conventions) and starts collecting toy figures and movie memorabilia. He meets a second-assistant-camera-operator who worked on the original "Friday the 13th", and he figures that makes him an expert. So, he starts a podcast. Eventually, he decides his internet providers aren't good enough so he starts his own internet radio channel. This is the world of cult media: horror, sci-fi, vintage radio/TV, and of course, porn. My observation is that broadcasters in the cult world are working at a labor of love, but each thinks he or she is the last "true" journalist and all their listeners are just nerds. Typically, the shows consist of banter between a leader and his or her posse, who have known each other and most of their listeners since they were all substance abusers in college. As an outsider, it can be difficult to figure out the inside jokes, and they wonder why these incestuous listening relationships haven't made them all rich. In any case, I have listened enough to the following mixtures of talk and music that I feel my comments are justified: Cult Radio a Go Go, FUMP, the Funny Music Podcast and Kaijucast, a podcast about Godzilla and other monsters. Yes, there is an active podcast about Godzilla. By the way, new Dr. Demento episodes cost $2 apiece.
I have found a number of podcasts in the country and roots category, but note that (unlike the pop category) I have not found a podcast for Billboard top cuontry hits. A close one is Bobby Bones Country, but it's a recording of a drive-time radio show and has a lot of talk. See also Music City Roots and Tsp Country Music.
I have spent a lot of time looking for decent spiritual and Christian music podcasts, and it's suprising to me that I haven't found any straightforward podcasts for contemporary Christian music. There are multiple CCM stations in any radio market and lots of streaming on the net. There are lots of secular indie rock podcasts, but I haven't found much in the CCM podcast category. About the closest I have found are some feeds from Australia that play some American music, Songs Of Hope (a few songs) and Songs Of Hope (60 minutes). WXXI radio in Rochester, NY offers the long running With Heart And Voice. Also, New World Kirtan (chant). For native American sounds, try KKFI (Kansas) Native Spirit.
There is a lot of classical music in podcast form. I like chamber music, and that's included here. Classical music fans can be particular about their favorite sub-genres, so I'll just list a few without more comments. WNYC New Sounds, Gardner Chamber Music, Naxos Classical, WGBH Classical, WQX Classical.
There are many folk, acoustic, singer-songwriter podcasts. It has been exciting to find so many great, free music podcasts in this category. My favorite comes from upstate New York, a four hour mix of contemporary and traditional American folk, NCPR Folk. Also available is the long running Mountain Stage. A podcast that leans a bit more to the traditional side is the Mike Harding Folk Show. For American acoustic recordings, try Chicago Acoustic and Florida Acoustic. For acoustic recordings from the United Kingdom, try Liverpool Acoustic and UK Acoustic 1.
Finally, for audio recordings from Gary Gocek, the author of this podcast, try Gary Gocek.